BOLD
flavor. This one has been a grower. I've given it extra time since it is made about a mile from home. Been to the brewery. Small operation, making a huge flavor and impact. Lots of awards and positive press for a brewery less than a year old. They also brew an amber ale and extra pale ale. All available on tap or cans only. They have moved into Mass those on in New England, check it out.
"We do what we can. We can what we do."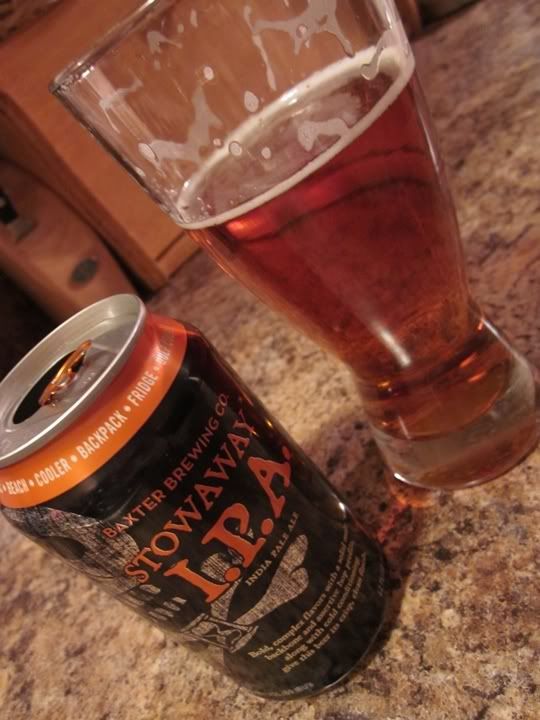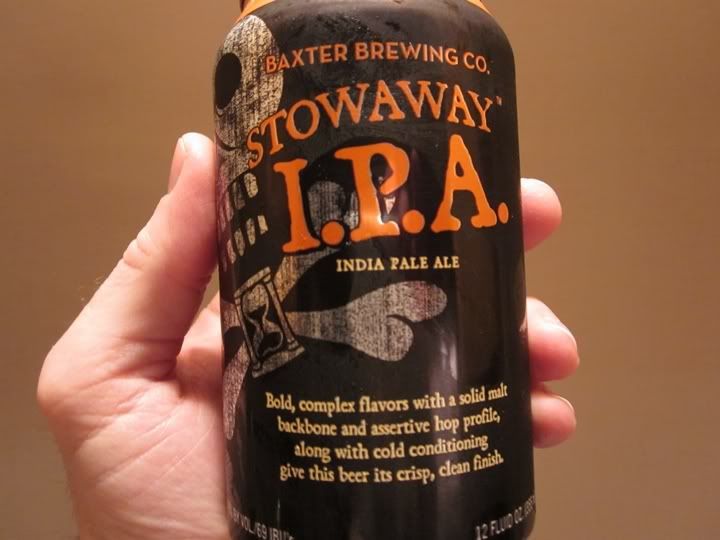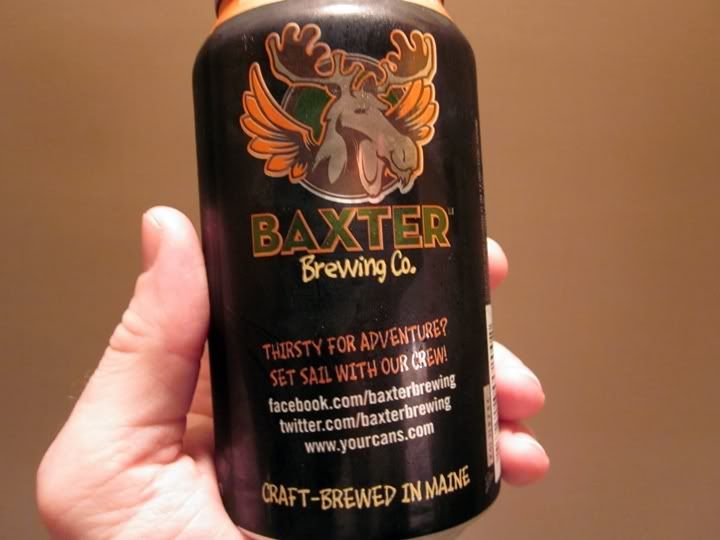 Stowaway I.P.A. (India Pale Ale)
Bold, complex flavors with a solid malt backbone and assertive hop profile, along with cold conditioning, give this beer its crisp, clean, hoppy finish.
Technical Specifications:
•A proprietary blend of North American 2-row malted barley, including barley grown in Northern Maine's Aroostook County
•Domestic and imported "Character" malts provide complexity, color and body
•5 different hops varieties grown in the Pacific Northwest
•Double dry-hopped during fermentation and conditioning
•Clean, well attenuating, top-fermenting American ale yeast
•Pure, soft water from Lake Auburn, Maine
6.9% ABV
69 IBU's
Flavor Profile:
Deep amber-to-orangish in color; pours with a nice, creamy head; huge hop aroma of citrus, pine and grapefruit rind notes with a big, complex, and intense hop flavor that lingers for a very long time. The malt flavor up-front turns dry and crisp; full bodied and a dry finish with a pleasant, long lasting, hop aftertaste and beautiful lace left in the glass. Stowaway leaves you wanting more.