Ah Heisenberg, good to see you back. We've missed ya.
SPOILERS SPOILERS SPOILERS
Seems like there's still some internet chatter expressing disbelief that Walt poisoned Brock. It was right there in the penultimate episode.
Walt spins the gun twice, it points back at him (one interrupted master shot, by the way. Wonder how long it took to get that?). He rolls his eyes, sighs, and gives it one more go.
Third spin, it points to the garden. The camera then pans OVER Walt's shoulder so we're looking right where Walter is looking: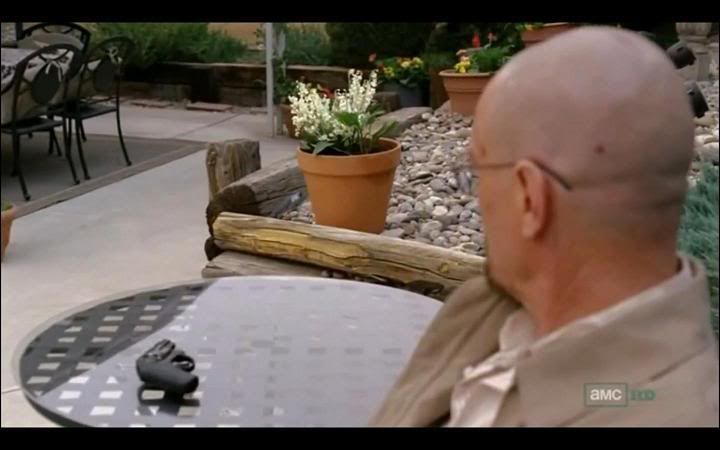 It was all right there. I think the disbelief is more psychological. Viewers honestly want to sympathize with Walt, even though there's been no reason to do so since season 2.
Vince Gilligan pitched this show thusly: "I want to take a high school chemistry teacher and turn him into Lex Luthor." This is not a sympathetic anti-hero; this is a cold, calculating super villain in the making. He's not crying about ducks like Tony Soprano. Walter White would've used those ducks as flying suicide bombs. He's not clinging to his humanity, he's shedding it like a snake growing out of its old skin.
If anything Walter's more like Michael Corleone on Asperger's. He's vindictive and calculating but also totally narcissistic and -- like a lot of uber-left-brained scientific/mathematical/engineering geniuses -- lacking in basic human compassion. To me the genius of this show is that Walter has been this way since the first episode. He was never corrupted. The meth trade, ironically, is what allowed Walter White to self-actualize.