this was around spring or summer of '09. that's me on the right.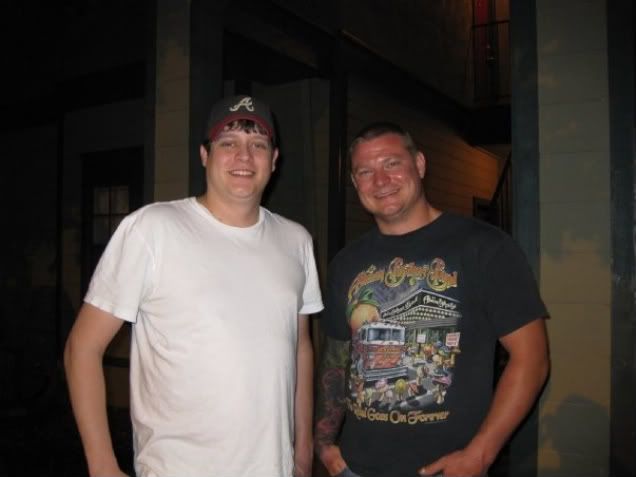 edit: funny aside - that's my buddy john. that's his standard uniform. dude always wears a plain white t-shirt, braves cap, blue jeans, boots. and i mean
ALWAYS
. i think he's got a several drawerfuls of white tees.